Cluj-Napoca innovation ecosystem meeting for exploring challenges, project initiatives and future opportunities
---
On June 29, 2023 a meeting about Cluj-Napoca innovation ecosystem took place. The meeting was organised by Cluj-Napoca Municipality with support from ADRNV as co-organiser and ERA FABRIC partner.
Cluj-Napoca innovation ecosystem tackling joint vision, main challenges, projects proposal portfolio building for open and upcoming funding opportunities meant to boost intra and inter regional collaboration, in line with New European Innovation Agenda focus topics. The meeting was attended by 41 participants representing public administration, regional development agency, universities and tech transfer offices, clusters, associations, federations, NGOs, accelerators and incubators, financial institutions, banks and companies.
The conclusions of the discussion is North-West Region has a wide variety of players in the innovation ecosystem, mostly concentrated in Cluj-Napoca city.
The main challenges are:
– fragmented growth by mere individual projects rather than collaborative,
– access to funding for collaborative projects and initiatives,
– need for a common committed strategy for growth, in terms of innovation, to ensure complementarity of actions and intra-regional synergies,
– few companies committed to innovation, mostly startups; innovative SMEs difficult to reach, since they focus on individual path growth,
– a favorable context of plenty of funding opportunities (both national and European) for innovation and growth, including collaboration driven.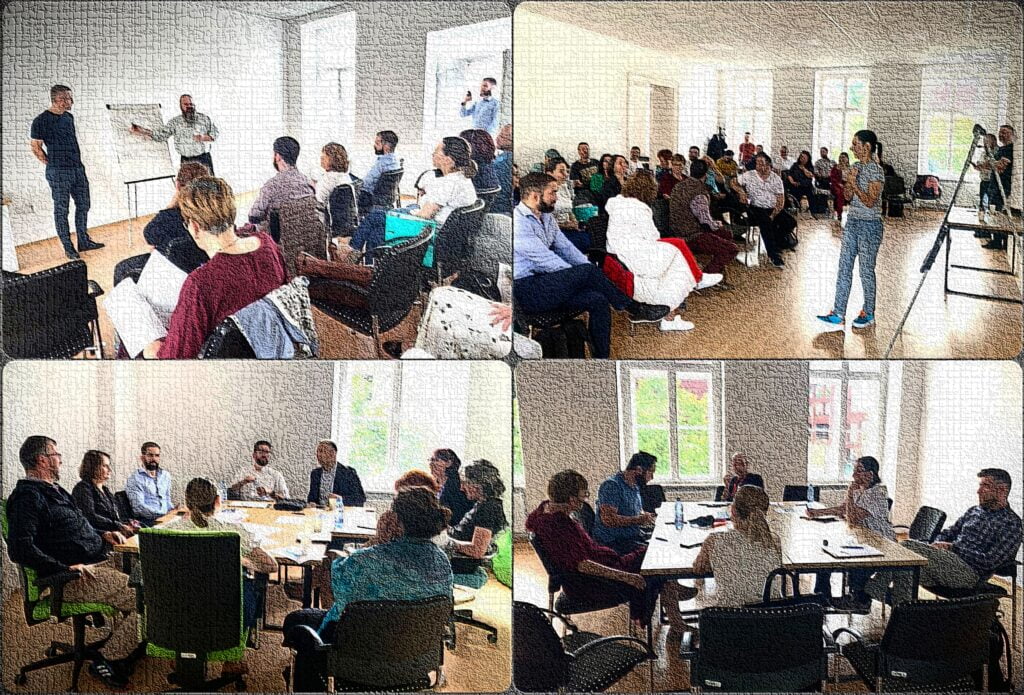 NW Innovation Ecosystem (c) Ioana M